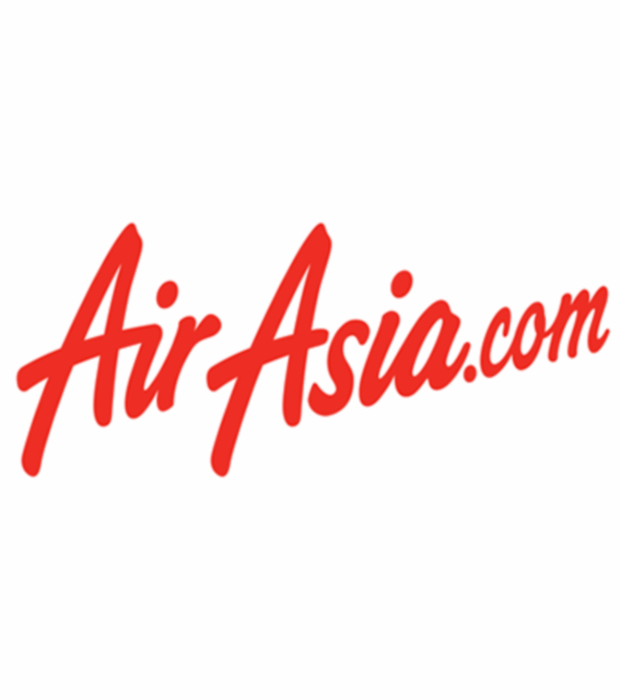 AirAsia is a budget airline based in Malaysia. It was one of the first low cost airlines in Asia and has received numerous international airline awards. It is based in the capital of Malaysia, Kuala Lumpur and uses Kuala Lumpur International airport as its hub. It operates out of the klia2, the low cost airline terminal at the airport. It has several affiliate airlines including Thai AirAsia, Indonesia AirAsia, Philippines AirAsia and AirAsia Zest. These operate out of Don Mueang International Airport, Soekarno–Hatta International Airport and Ninoy Aquino International Airport respectively. It operates at one of the lowest unit costs with a cost of USD0.023 per available seat kilometer (ASK.) AirAsia sponsors the Singapore national football team, the Malaysia national football team and Queens Park Rangers.
History
AirAsia was founded by DRB-Hicom, a Malaysian government owned conglomerate, in 1994. It started operations in November 1996. However, during its early years of operation it was not very successful and slipped into heavy debts. In 2001, the airline was bought by Tony Fernandez, a former Time Warner executive through his company Tune Air Sdn Bhd for 1 Ringgit. At this point, the company had USD 11 million in debts but Fernandez managed to turn the company around and posted a profit in 2002. New routes from Malaysia were launched and passenger numbers increased with low fares (promotional fares were as low as 1 Ringgit.)
In 2003, AirAsia expanded to another hub at Senai International Airport in Johor Bahru, a southern airport near Singapore. The company launched its first international flight, to Bangkok. AirAsia then started flying to Singapore and set up an affiliated airline in Thailand, connecting the three countries with regular flights. By 2006, Air Asia was flying to China, Philippines, Macau, Brunei and Myanmar as well. In 2006, AirAsia also took over operations for domestic rural operations from Malaysia Airlines and started operating FlyAsianExpress. However, these routes were later returned to MASwings due to financial constraints.
Fernandes set up a five year plan in 2006 that would increase its route network to include Vietnam, Indonesia, Southern China and India. Along with affiliate airlines, the company started to develop their twin hubs of Bangkok and Jakarta with passenger volume increasing to 13.9 million in 2007. In 2008, 106 new routes were added bringing the total routes to 166.
There was a proposed alliance between AirAsia and Malaysia Airlines in 2011 but this was struck down by the government. The proposed to swap shares to work together but the government saw the merger as anti-competitive and ruled against it. In 2013, AirAsia saw a huge rise in profits and proposed setting up an operation airline in India with them owning the maximum allowed 49% stake in a new sister airline.
Management and Ownership
Air Asia uses Kuala Lumpur International Airport as its main hub, with its headquarters situated there. It also operates in Kota Kinabalu International Airport, Penang International Airport, Kuching International Airport and Senai International Airport and uses these as its secondary hubs. It is registered at Petaling Jaya, Selangor. Its parent company is Tune Group which was founded by Tony Fernandes, who is also the Co-founder and the Director of the company with Aireen Omar as its CEO.
AirAsia has 8 affiliate companies- AirAsia India, AirAsia Japan, AirAsia X, AirAsia Zest, Indonesia AirAsia, Philippines AirAsia, Thai AirAsia and Thai AirAsia X. AirAsia India was set up in 2012 but started operations in 2014 and is a collaboration between TATA Sons, an Indian conglomerate. AirAsia Japan is an alliance with All Nippon Airways and started operations in August 2012 but stopped operations in October 2013. It re-launched in 2014 and is expected to start flying again in 2015.
AirAsia X is the arm of the brand that operates international flight. It is Asia's largest low cost airline and keeps its costs down by sharing livery, ticketing systems, employee uniforms and management styles with its parent company. The airline also has partnerships with the Virgin Group of airlines and Air Canada.
AirAsia Zest is an airline in the Philippines that is a venture between AirAsia and AMY Holdings that operates the Zest-O Corporation in the Philippines. It operates domestic and international flights. It is also the sister airline of AirAsia Philippines. In 2013, the Civil Aviation Authority of the Philippines suspended the airline from flying due to safety concerns. In the same year, the company was branded to AirAsia Zest after starting as Asian Spirit.
Indonesia AirAsia operates in Indonesia and flies domestic and international flights. Philippines AirAsia flies domestic flights in the Philippines. Thai AirAsia flies both domestic and international flights out of the Don Mueang International Airport and sponsors several Thai football teams. Thai AirAsia X flies long haul international flights and started operations with a flight from Bangkok to Incheon, South Korea in June 2014.
Flights Operated
Between all the affiliates and sister airlines in the AirAsia groups, there are 160 routes flown, some of which are seasonal. There are 5 new destinations planned for connection to the network. The AirAsia group covers over a 100 destinations across Asia, Australasia and Europe.
Fleet
AirAsia operates 169 Airbus A320-200s split between the affiliate airlines. AirAsia 81 in Malaysia, Thai AirAsia operates 39, Indonesia AirAsia operates 30, AirAsia Zest operates 16, Philippines AirAsia operates 2 and AirAsia India operates 1. They also have outstanding orders of 59 more Airbus 320-200. AirAsia Group has also put in an order for 264 Airbus A3220neo that will be put into service in 2016. Additionally, they have also ordered 50 Airbus A330-900neo that will be put into service in 2018.
Other Services
AirAsia offers snacks for purchase on board in a program called "Snack Attack." Drinks are also available for purchase on board. It does not serve alcohol on board due to adherence to Sharia law as part of accreditation by KL Syarah Index. It also does not serve pork. This ban on alcohol and pork is only applicable to AirAsia group flights and not to AsiaAsia X which does sell wine and beer to passengers.
AirAsia is setting up its own frequent flyer program and has signed an agreement with financial firm Tune Money to launch the program. It will be called "BIG" and points will be issued to customers that can be used to buy flights on the airline.
Routes Flown by AirAsia